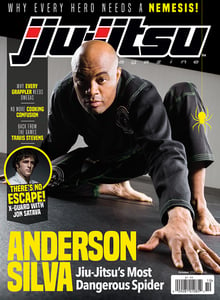 $

7.99
Anderson "The Spider" Silva shows off some of his favorite techniques in the gi!
Jon Satava says there's no escaping his X-Guard, he shows you why.
Every cooking technique you need to know
Power up your grappling with Omegas
A Beginner's guide to leg locks
What's in the Bag? A jiu-jitsu medic's essentials
Build a stronger neck
Who Is? Travis Stevens
White Belt Chronicles - Why you need a nemesis
All this and more!