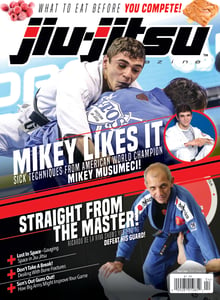 $

7.99
Mikey [Musumeci] Likes It! Sick Techniques From Mikey
Straight From the Master. De La Riva Teaches De La Riva Guard
Gauging Space in Jiu-Jitsu
Dealing With Bone Fractures
Can Big Arms improve Your Jiu-Jitsu
What to Eat Before You Compete
Do's and Dont's of Takedowns
Core Training Tips
And Much More!